By Martin Smith -- 06 January 2016
At the end of 2015 we sadly had to say "goodbye" to Jérôme du Maire, a genial German who was over here on a work placement for just three months. He was a regular at our Tuesday sessions at Streatham Library and the White Lion, and on our top boards in the London and Surrey Leagues, where he was introduced to such local delicacies as the "adjudication", the "sealed move" and, of course, the English pint.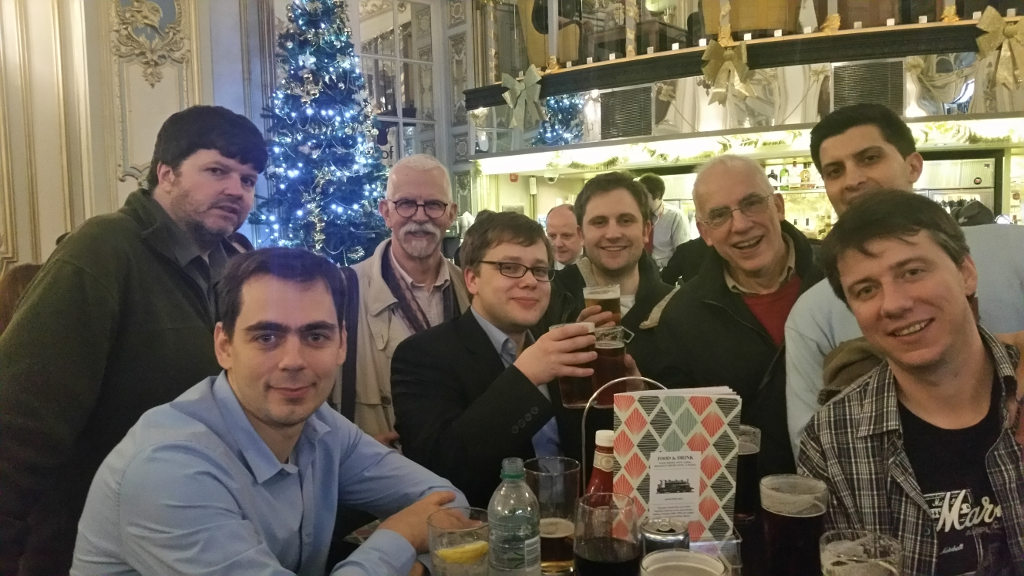 L to R Dave, Kostya, Martin, Jérôme, Hendrik, Richard, Nello and Pavel – after Jérôme's last game on the 17th December (he won). Antony is behind the camera.
Jérôme seemed to enjoy his temporary transfer from the Bundesliga - his results here were spectacular, with an overall performance of ECF 225 against quality opposition (+6 =3 -1). We shall miss him not only for his great chess, but also for his cheery personality. Angus, our Club President, presented him with a souvenir certificate to remember us by.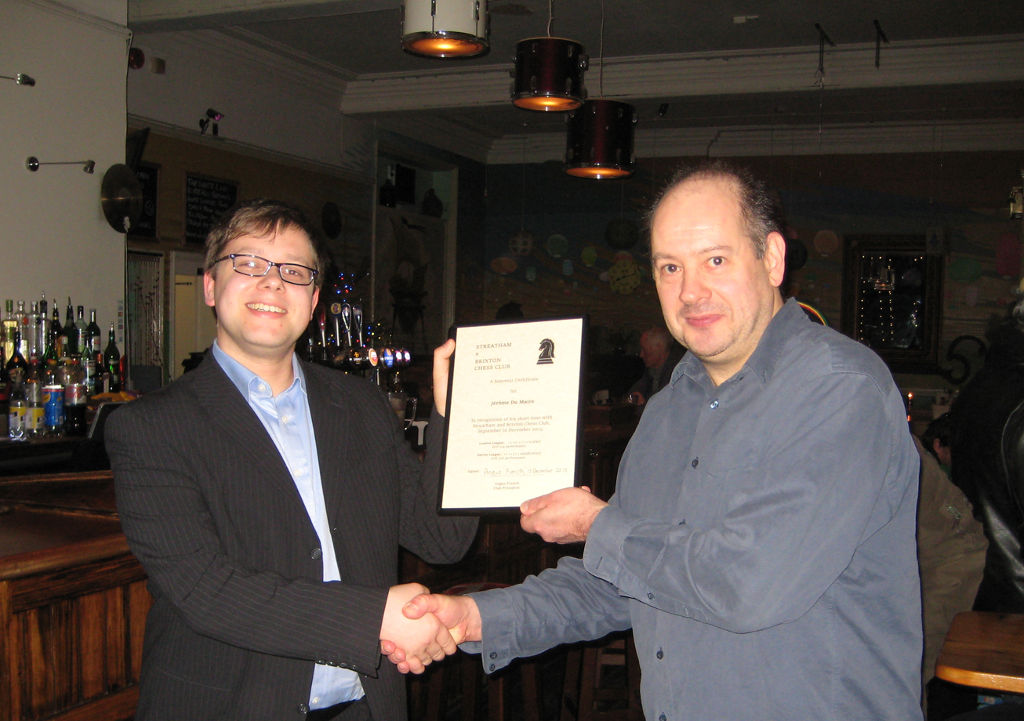 Here is one of his wins for the Club.
-