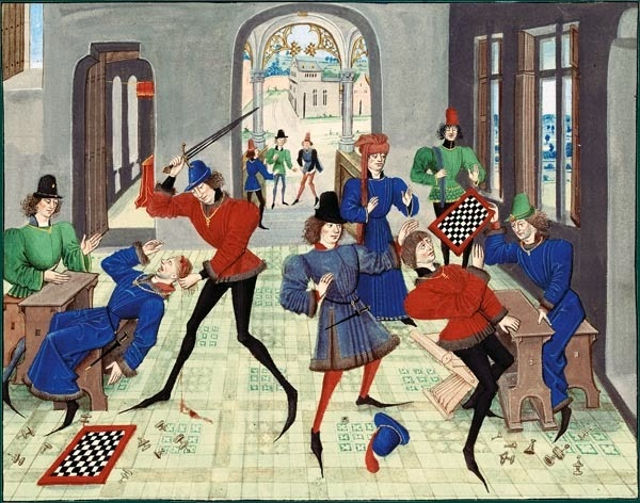 The first ever depiction of chess rage? Partie d'échecs dégénérant en assassinat, painted by the 15th century artist Renaut de Montauban.
For general enquiries about membership, please contact Angus French by email or telephone (020 8677 2063), or Richard Tillett by email or telephone (020 7228 1526).
For enquiries about Chess at Streatham Library please contact Richard Tillett.