Online chess during the pandemic
Face to face chess is not currently possible but Streatham Chess Club is still going strong online!
See our home page for more details.
---
Chess in Central London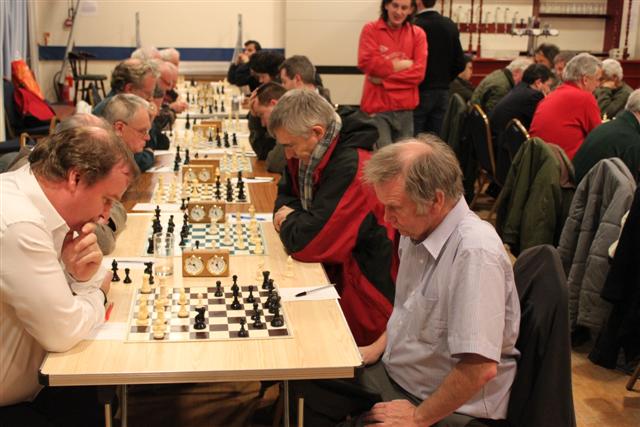 A London League match
You don't have to live in the Streatham area to play for us – many of our members live north of the river or outside London. They prefer to play their team chess in Central London because of the convenient location and the high quality that the London Chess League offers. In fact we play more league chess in central London than we do at local venues.
We have three teams in the London Chess League – a 10-board team in Division 1, a 10-board team in Division 2, and an 8-board team in Division 4. The majority of our London League matches in 2019-20 will be played at the Citadines Hotel, Holborn, which is located here, although several other Zone 1 venues will also be used.
Starting in the 2019-20 season we are also fielding a 4-board team in the Central London Chess League. Most matches in this league will be played in the Lillington Gardens Community Centre very close to Pimlico tube station.
If you think you might like to play in any of our teams, please contact one of our club officers.
Competitive Chess in South London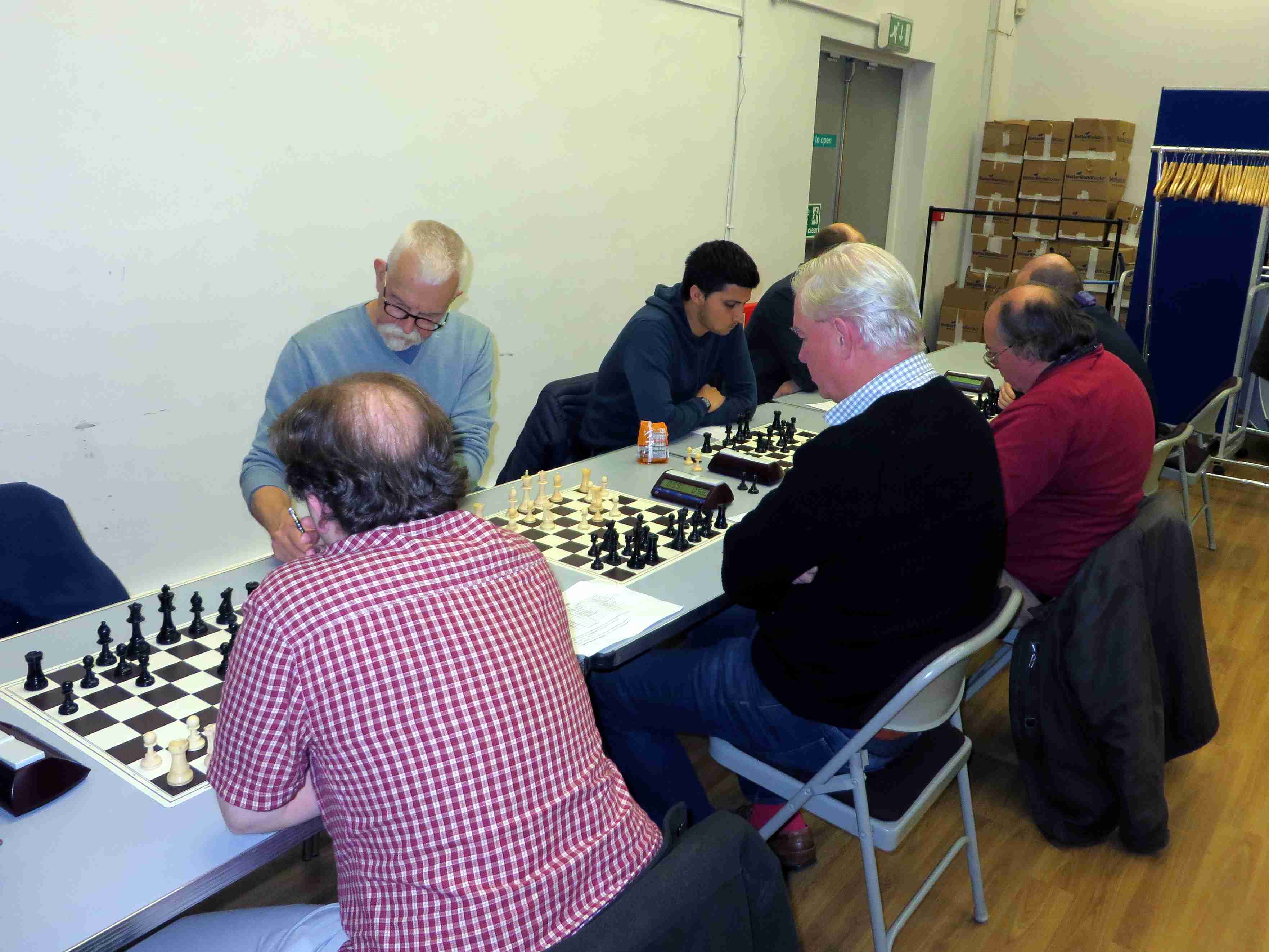 A Surrey League match at Streatham Library (bds 1-4)
If you do live in or around Streatham, there are also various opportunities to play competitive chess more locally.
We play our home matches in the Surrey League and the Croydon & District League at Streatham Library. We have a 7-board team in the second division of the Surrey League, and five 4-board teams in the Croydon & District League. Our away matches are held at various venues around South London and Surrey. Several regulars drive to away matches, so lifts are usually available for those that want them.
We typically also hold several internal club competitions at Streatham Library over the course of the year. Currently two rapidplay events and a blitz tournament are expected to take place, taking advantage of quiet periods in the league schedule.
Social Chess at Streatham Library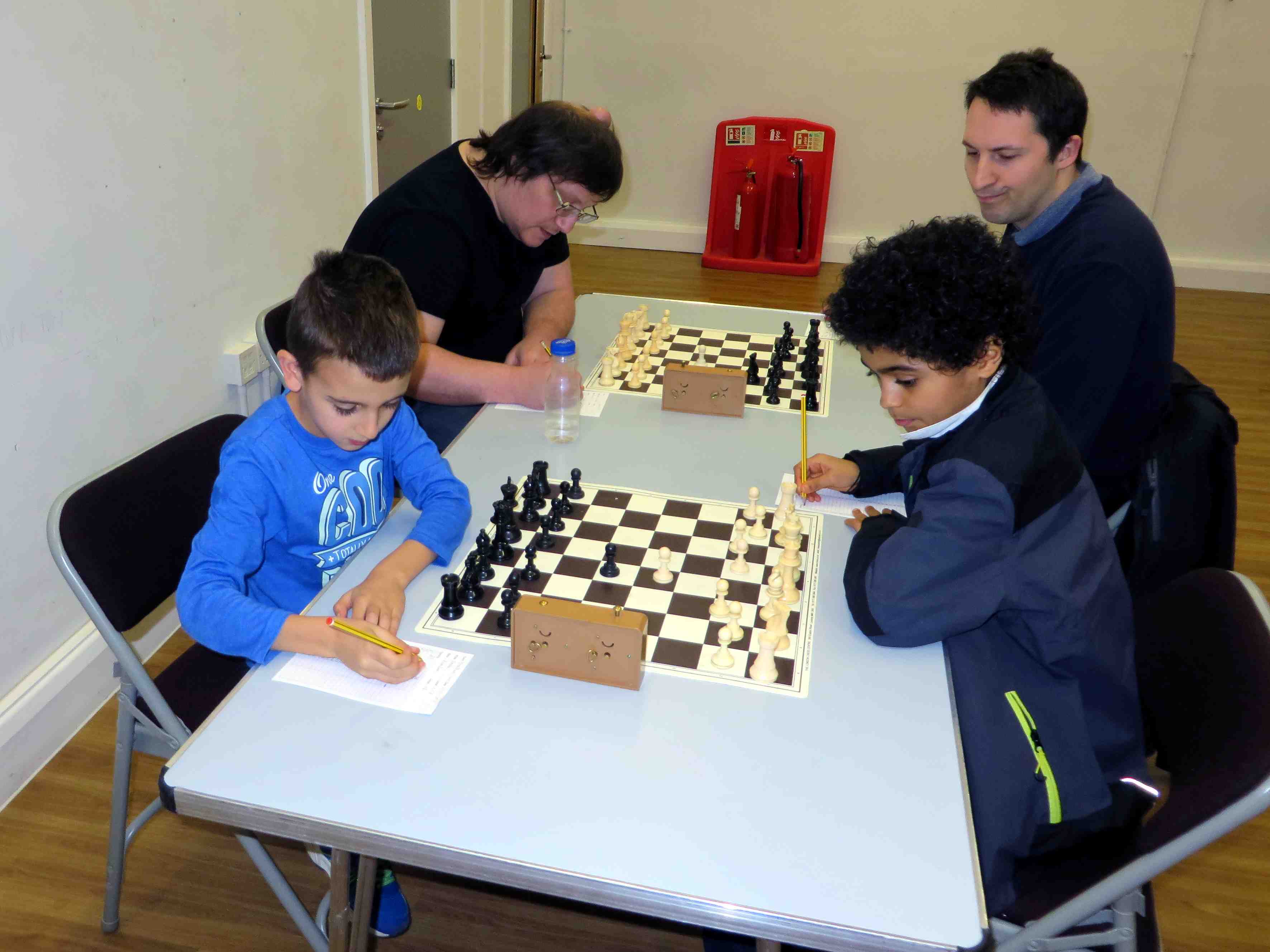 Members of our Library Improvers Group, getting some practice in preparation for match play.
You can play casual chess at Streatham Library every Tuesday throughout the year. Streatham Library is here at 63 Streatham High Road, SW16 1PN. We meet in the Mark Bennett Community Centre from 4.30 to 7.30 pm and players of all ages and abilities are welcome, including beginners. We ask that children under 10 are accompanied by an adult. There is nothing to pay and you don't have to be a member of Streatham & Brixton Chess Club to participate.
Strong players often drop by for a few games of blitz chess and several of our Tuesday afternoon regulars also play for our league teams. Members of the informal library chess group also have the opportunity to take part in more organized events, such as club rapidplays.
For more information about Chess at Streatham Library visit the library group's website.