By Martin Smith -- 11 March 2021
On December 19th 1930, the Brixton Free Press reported on an historic match in the London League between old friends and rivals Brixton CC (one of the forerunners of S&BCC) and Battersea. Their battles were known as the Brickbats. In the 1930s they contested for the League title along with Hampstead and Lud-Eagle clubs (both long since departed). Brixton won the League in 1932/33, Battersea in 1934/5. Some of you may recognise the name of Harry Golombek (1911-1995) on board 5 for Brixton. Later he became a respected figure in the national and international chess scenes, but he started his chess career with Brixton CC when a schoolboy.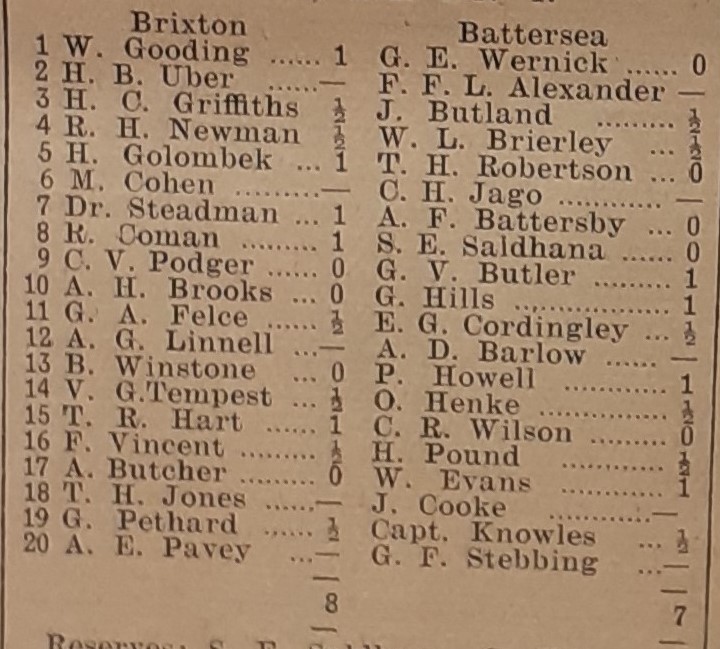 On February 21st 2021 we reprised the Brickbat matcheswith a 12-board junior match on Lichess (2 games at 10 + 5). Streatham junior regulars were joined by some chess students of member Phil Makepeace. We went down fighting 8-16.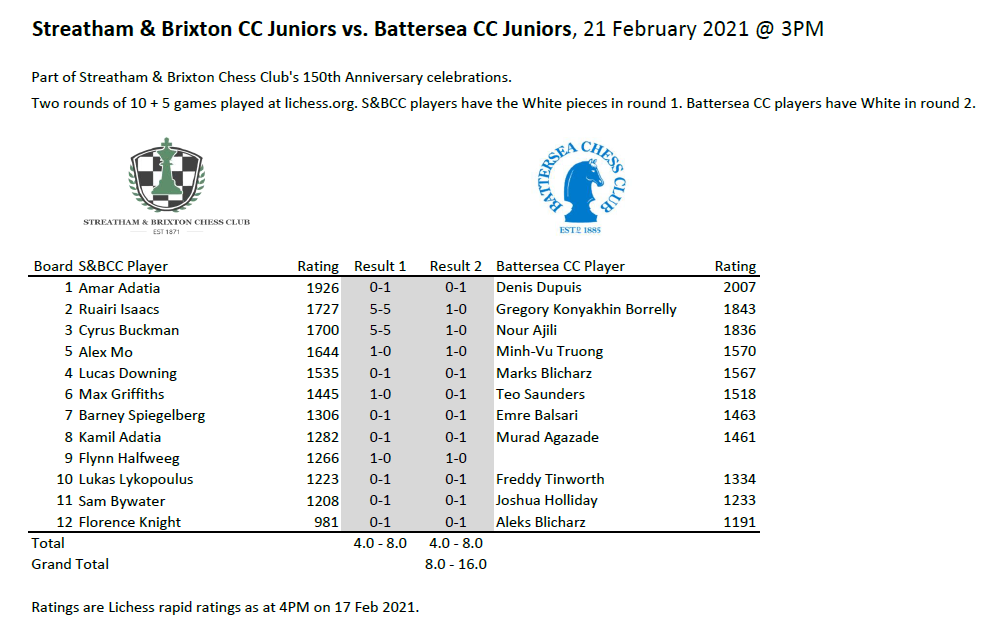 It was tough for our guys, but everyone gave it their best shot in making this little piece of history. Special mention for Amar's titanic board 1 battle against super-strong Denis Dupuis: a magnificent struggle in all phases of the game. Amar lost but fought to the bitter end. You can see it here: https://lichess.org/QLD47ljk. And there was a nice finish by Cyrus Buckman in his game on board 3   https://lichess.org/tjjY2D4g beginning with a sac on h3.
Thanks go to Angus for efficiently controlling the match in conjunction with Aaron Holloway-Nahum of Battersea CC.